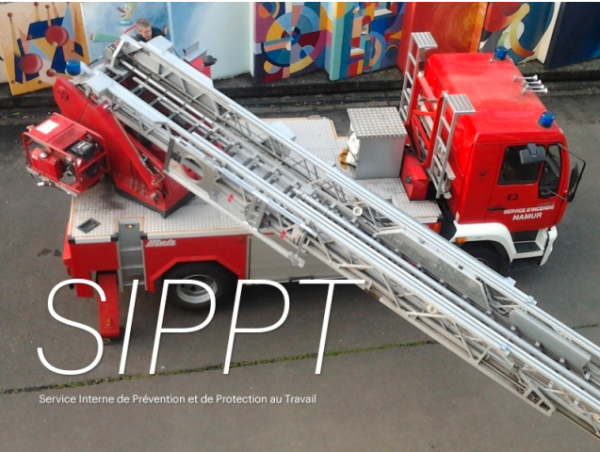 The internal service for protection and prevention at work (SIPPT) aims at helping the employer to avoid all risks and ensure the welfare at work of the whole staff and students at the HEAJ.
It cooperates with everybody. Anybody can ask for advice.
As stated in the law from the 4th of August 1996, welfare at work is guaranteed by means of measures related to:
Safety at work;

Health protection of the worker at his/her workplace;

Psychological and social aspects of work;

Ergonomics;

Health in the workplace;

Workplace decoration;

Environmental aspects related to the 6 previous subjects.
We cooperate with all the players at the HEAJ in order to set up the necessary procedures to ensure the law principles and the welfare of the workers.
We also are directly related to the Coordination Committee from which we receive the welfare policy guiding principles in the HEAJ.
We cooperate with the SIPPT from the HERS (Libramont), the Athénée Royal in Jambes, the Institut technique Félicien Rops in Namur, the Institut technique Henri Maus in Namur and the Institut de promotion sociale in Namur (place de l'École des Cadets).
Persons in charge of this service
Roland Delmelle (prevention advisor) – roland.delmelle@heaj.be – +32 (0)81 23 43 88 /+32 (0)492 72 16 32
Annick Moutiaux (SIPPT collaborator) – annick.moutiaux@heaj.be – +32 (0)81 24 94 95 / +32 (0)477 69 02 25
Appels d'urgence
Ambulance – Firemen 112

For any call to the 112, you have to say:

Your name and surname (to introduce oneself)

The exact location of the damage or injured person, etc.

The reason you're calling (fire, accident, etc.)

Then you have to send someone at the entrance of the building in order to show the way to the firemen, policemen or paramedics.

Police 101

Poison control centre 070 245 245

Psychological, medical and social centre of Namur 081 22 81 79

Prevention and occupational health Service 081 72 87 44